Class of 2024 Senior Clothing Sale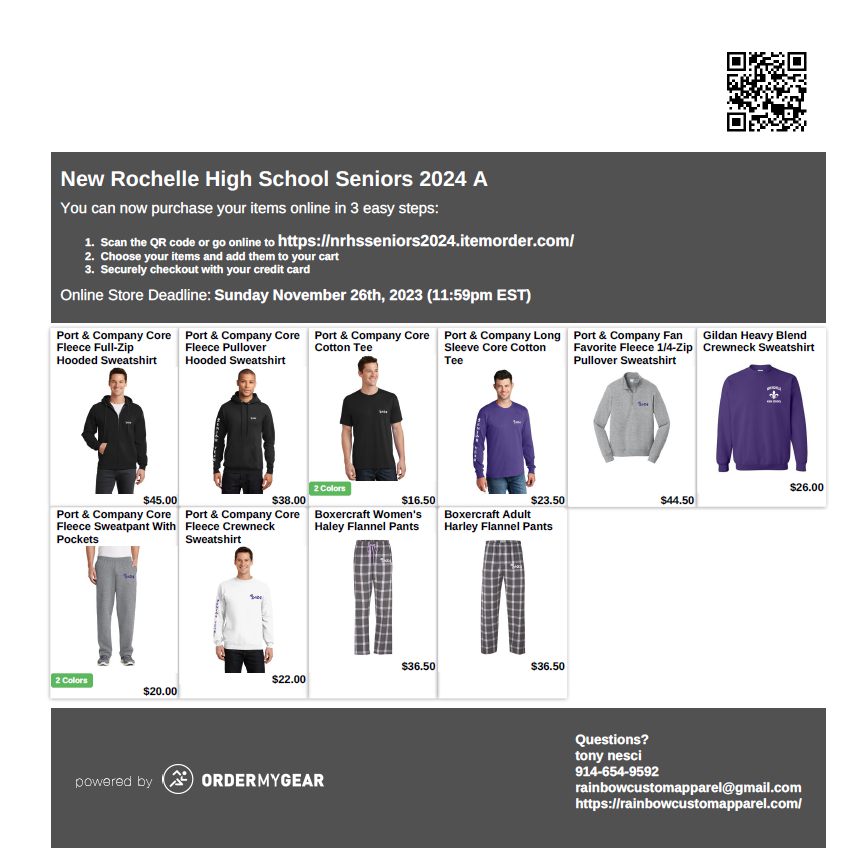 Dear Seniors,

THE APPLICATION TO BECOME A CANDIDATE FOR THE CLASS OF 2024 EXECUTIVE BOARD IS NOW OPEN. We are looking forward to a productive year in which we both raise money for your class events and stir up some SENIOR spirit!!

Senior Class Executive Board Positions: President, Vice President, Secretary, Treasurer.

Requirement: ALL applicants must have a grade point average of at least an 80.

**NOTES**

*There is a significant time commitment involved with each of the Senior Class Executive Board positions. Take this into serious consideration before applying.

*If you are applying for the position of Senior Class President, then please be aware that you are required to give a speech at Graduation.

*DUE: Wednesday, September 20, 2023 by 11 PM.

*THERE WILL BE A MANDATORY MEETING WITH ALL CANDIDATES ON THURSDAY, SEPTEMBER 21ST AT 3:15 PM IN ROOM 316.

Sincerely,
Ms. Daniel & Mrs. Sessano
Senior Class Advisors


*FYI: The Senior Class Executive Board is responsible for planning important Senior Activities including Prom, Senior Trip, Cap and Gown Measurement Day, Cap and Gown Distribution Day, Class Ring sale, Senior Merch fundraiser, Powder Puff Game, Movie Night, Hot Cocoa fundraiser, etc.!!!