Join us for the Board of Education Meeting, Tuesday, January 24, 2023, 6 p.m./Reunión de la Junta de Educación, martes 24 de Enero de 2023, 6 p.m. Watch via Zoom
https://zoom.us/j/97071027787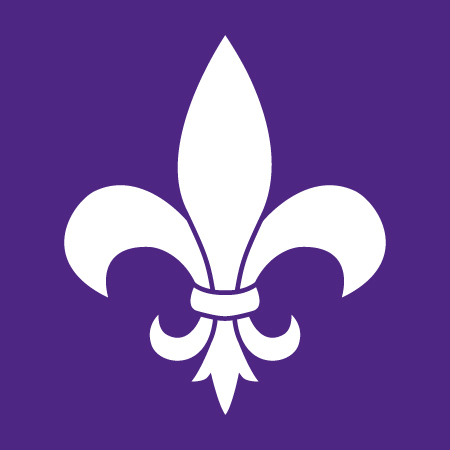 The City School District of New Rochelle was selected to report BMI/WSC (Body Mass Index/Weight Status Category) data to the New York State Department of Health for students who were in grades K, 1, 3, 5, 7, 9, and 11 during the 2021-2022 school year. Only summary information is sent. No names and no information about individual students are sent. You may choose to have your child's information excluded from this survey report. If you do not wish to have your child's weight status group information included as part of the Health Department's survey this year, please contact your child's school nurse to complete the opt-out form.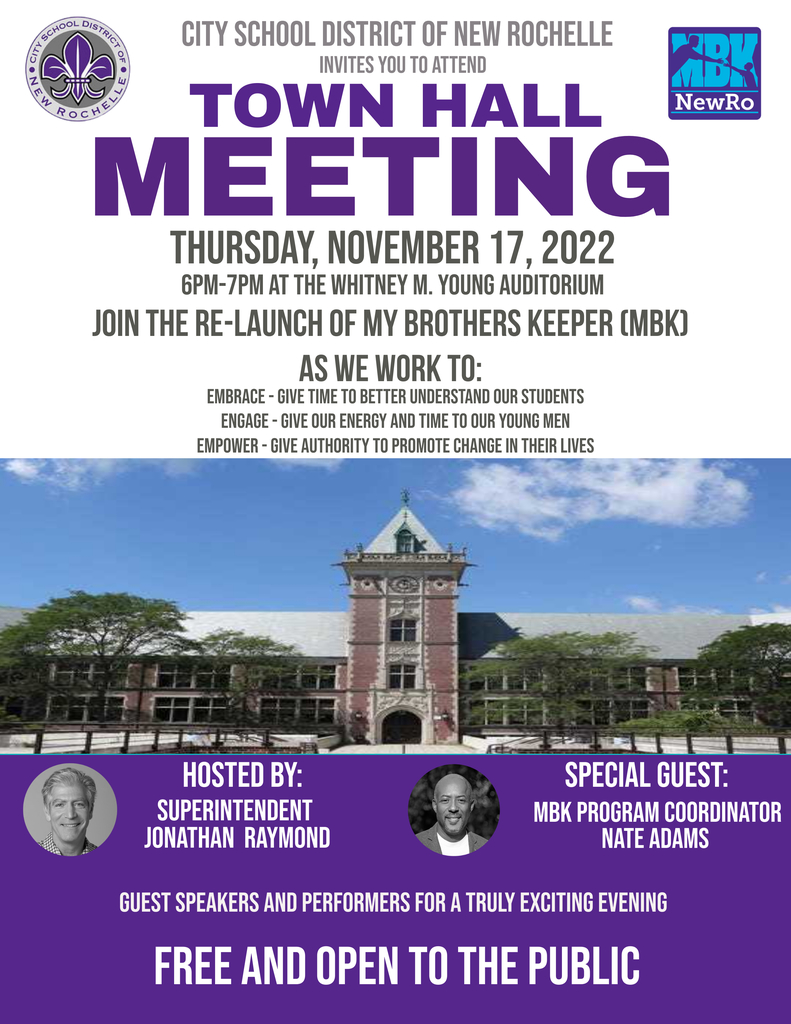 Join us for the Board of Education meeting tonight. The Audit Committee will meet in Executive Session at 6 p.m., and the BOE anticipates convening its public meeting at 7 p.m. The meeting will be at the Daniel Webster Elementary School auditorium and can be viewed on Zoom at
https://zoom.us/j/91890256959
. Live Spanish translation will be provided.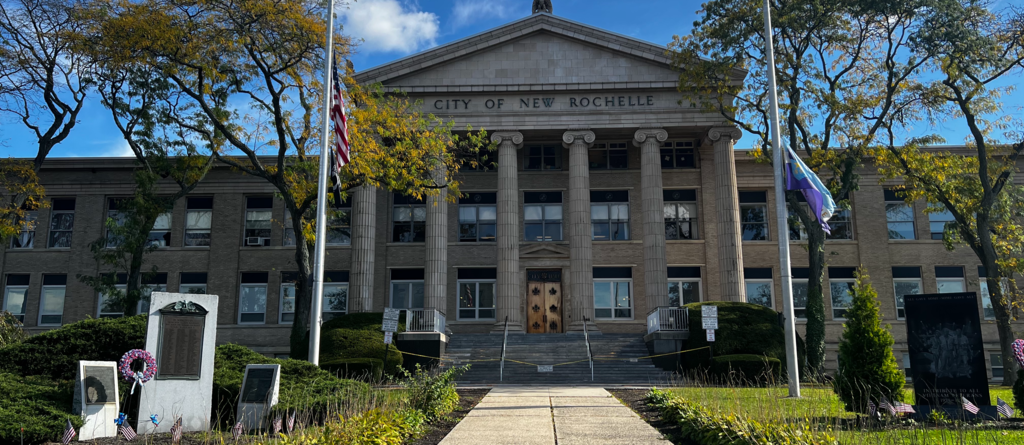 Taller para padres sobre seguridad cibernética el miércoles 9 de noviembre de 2022 a las 19 horas. La Dra. Cahterine Pearlman, autora de First Phone, compartirá consejos sobre cómo mantener a los niños seguros, inteligentes y amables en línea. Para asistir, por favor regístrese en:
https://zoom.us/webinar/register/WN_vApux46LTX2548pFyJ-WzA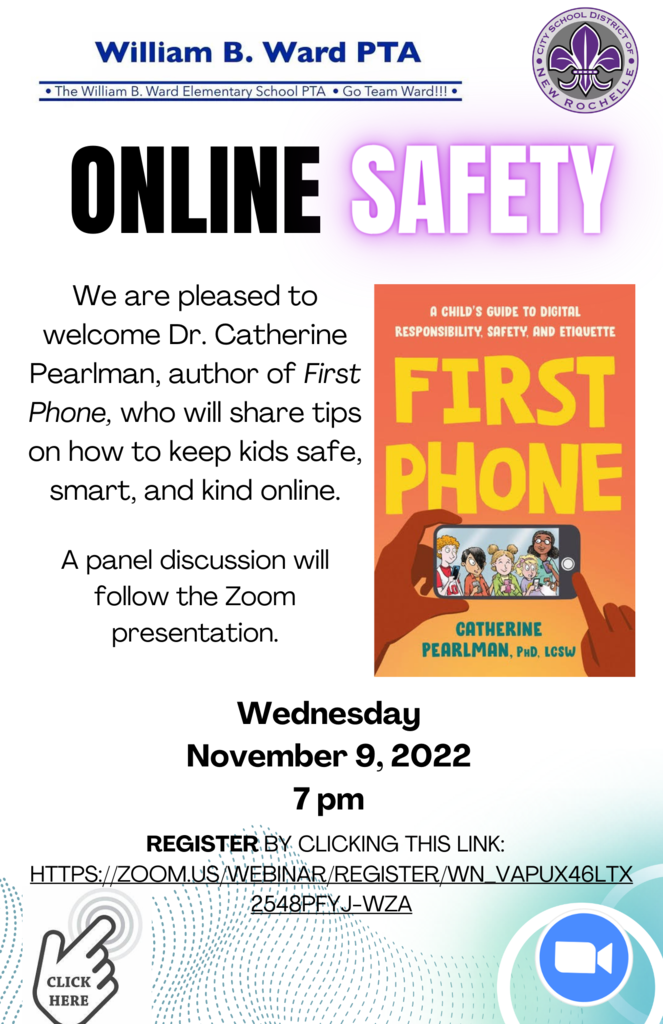 ​Dear New Rochelle Families and Community:​ Catch Superintendent Jonathan Raymond's Community Town Hall tonight 9/15 at 6 p.m. via Zoom using the following link:
https://zoom.us/j/94761381179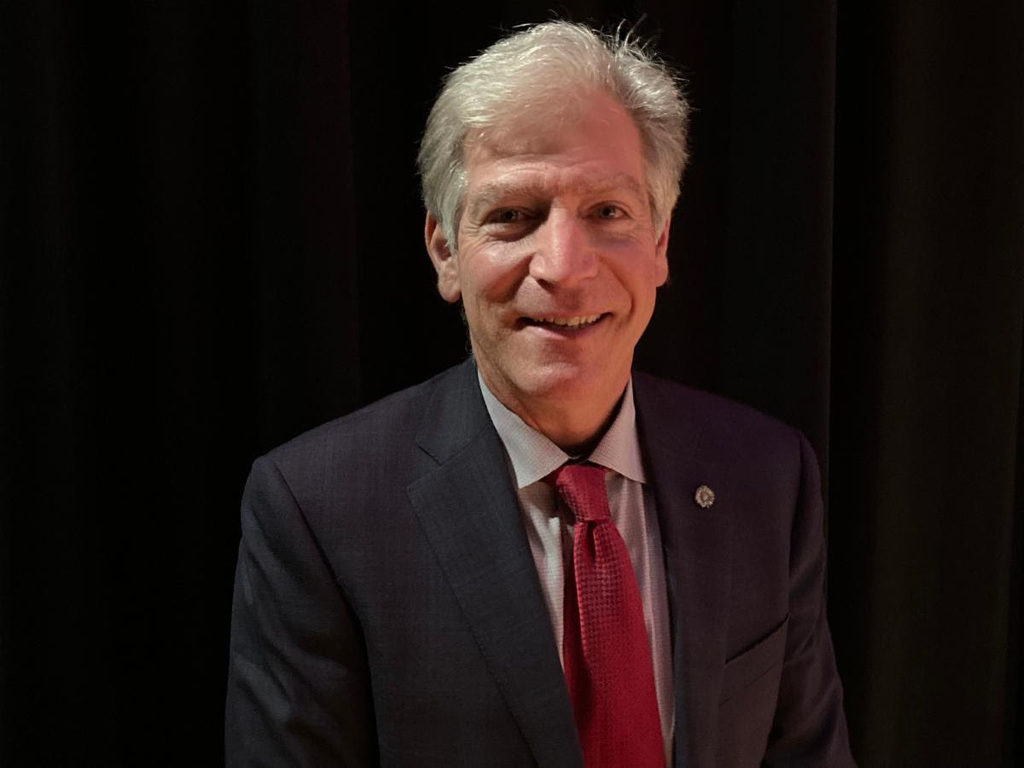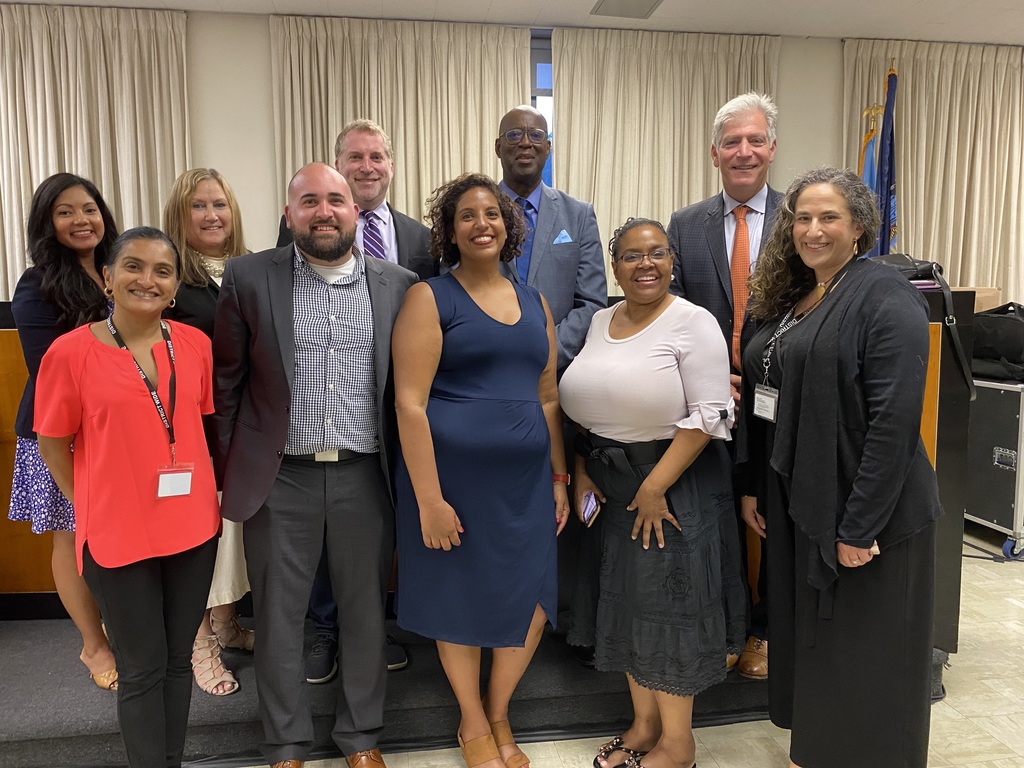 Attention CSDNR Stakeholders: We are revamping the website menu to make things more navigable and easier to operate. Changes to all District pages will take place this afternoon 8/24/22. We appreciate your support.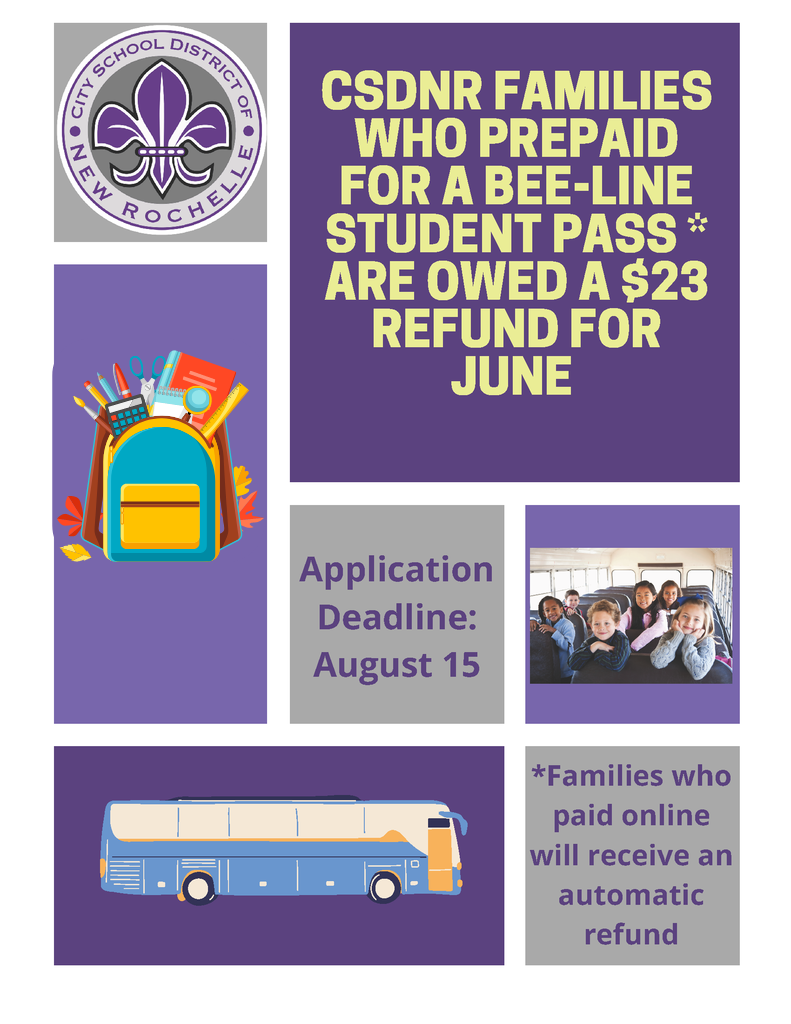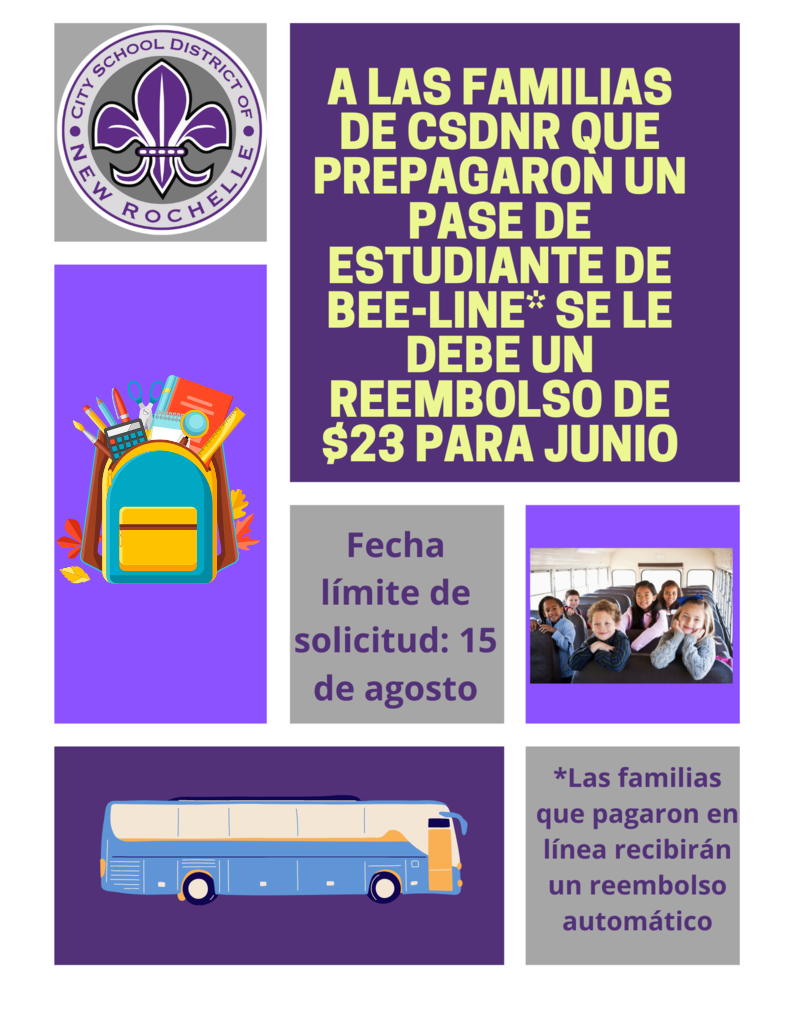 Kindergarten Stepping Up Ceremony @9am on Friday, June 17th.


NY Chinese Cultural Center Assembly for students only, Wednesday, June 15th.

Industrial Rhythm Assembly for students only on Monday, June 13th.

5th Grade Graduation Friday, June 10th at 9:30am This is a ticketed event.

Band and String Concert Rescheduled for Tuesday, June 14th @ 9:00am.