Welcome New Families!
To families who are new to the City School District of New Rochelle, or whose children are just entering the school system, welcome! We are so glad that you are part of the New Ro family, and we look forward to your and your children's participation in our school system.
There are many resources available to families. You can find information on our school district website, nred.org, and on your child's school website. If you did not receive a paper school district calendar in the mail, please inquire at your child's school office to receive one in either English or Spanish. Supplies are limited.
You will find a full listing of our central school administration office contacts in the school calendar, as well as important health and safety information, transportation information, and a listing of PTA meetings and events. Also, your school will send regular communications directly to you and with your child.
Welcome to the City School District of New Rochelle!
Spanish version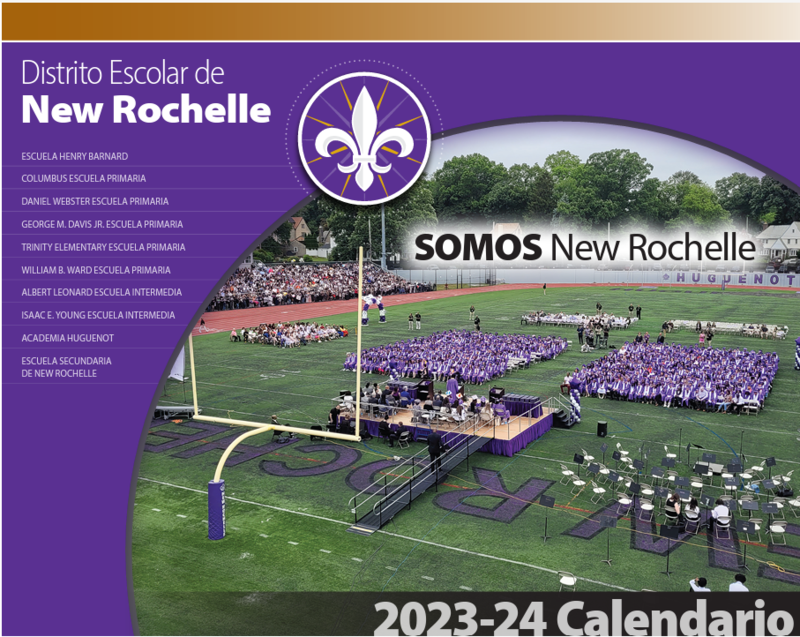 ¡Bienvenidas nuevas familias!
A las familias que son nuevas en el Distrito Escolar de la Ciudad de New Rochelle, o cuyos hijos recién ingresan al sistema escolar, ¡bienvenidos! Estamos muy contentos de que sean parte de la familia New Ro, y esperamos su participación y la de sus hijos en nuestro sistema escolar.
Hay muchos recursos disponibles para las familias. Pueden encontrar información en el sitio web de nuestro distrito escolar, nred.org, y en el sitio web de la escuela de su hijo. Si no recibió un calendario del distrito escolar en papel por correo, pregunte en la oficina de la escuela de su hijo para recibir uno en inglés o español. Los suministros son limitados.
Encontrará una lista completa de los contactos de las oficinas administrativas centrales de nuestras escuelas en el calendario escolar, así como información importante sobre salud y seguridad, información sobre transporte y una lista de reuniones y eventos de la PTA. Además, su escuela le enviará comunicaciones periódicas directamente a usted y a su hijo.
¡Bienvenido al Distrito Escolar de la Ciudad de New Rochelle!